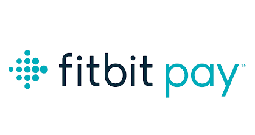 Fitbit Pay
Fitbit Pay is a digital wallet service for Fitbit devices that you can use to make payments with your device.
Fitbit pay allows you to access you credit or debit cards directly from your device. It is available on Versa 2, Versa Special Edition, Ionic, and Charge 3 Special Edition devices.
Is my device compatible with Fitbit Pay?
Fitbit pay is available on Versa 3 and newer, Ionic, Sense, and Charge 4 and newer devices. You can set up your Fitbit Wallet on the mobile app and connecting it to your device.
Where is Samsung Pay accepted?
Fitbit Pay is accepted anywhere you see the contactless payment symbol. You can learn more at www.fitbit.com/fitbit-pay.
Do I need my phone with me?
You do not need your phone with you after the Fitbit Wallet has been set up. Once it is connected on the device you can make payments directly from there without having to bring anything else with you.