Workers' Compensation Insurance
Workers' compensation insurance will not only cover an injured employee's medical expenses, but also protects you from lawsuits for work-related accidents.
Our experts within Goldenwest Insurance Services can help protect your business and take care of your people.
For a free quote on commercial insurance coverage, contact our Goldenwest Insurance Services commercial team at 888-853-8992.
Do I Need Workers' Compensation
Insurance for My Business?
Workers' compensation laws vary by state, but it is necessary in some form or another. Workers' compensation insurance may be needed by your business to cover employees, contractors, freelancers, or even yourself. As a business owner you want the best for your employees because you know when they are at their best, your business is at its best. Providing workers'' compensation gives both you and your employees peace of mind.
Goldenwest Insurance Services
We are excited to announce our new partnership with Workers' Compensation Fund! With this partnership, Goldenwest Insurance Services can offer your business a quote on workers compensation insurance no matter what industry you work in.
We work with some of the top commercial insurance groups across the nation in order to find your business the lowest rate for your needs.
Let Goldenwest Insurance Services help you protect your most important assests. For a free quote on workers' compensation insurance, or any of our commercial insurance coverages, contact our Goldenwest Insurance Services commercial team.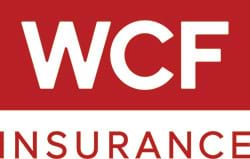 Speak with a Goldenwest Commercial Insurance Agent
Have a local Goldenwest Commercial Insurance Agent contact you:
Thank you! We have received your information. Someone will contact you soon.
Call us to speak with a local agent at:
Speak with a Business Insurance Agent: