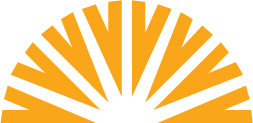 Since 2005, the Goldenwest President's Club has rewarded our loyal members with higher rates on Certificates of Deposit. We are pleased to announce increased benefits for members of the Goldenwest President's Club program. All members with $50,000 or more on deposit with the Credit Union are eligible for President's Club benefits.
Earn a 0.25% CD Bump. Here's how:

Opt in to the President's Club
Maintain required Deposit Balances ($50,000+)
By joining the President's Club, you will have access to many select benefits, including:
0.25% APY bump on Certificates
Checks deposited on the account up to $25,000 will not be subject to a hold
Free home appraisal with reverse mortgage
Unlimited free President's Club checks
Safe deposit box discount
Medallion stamp service
There are no membership fees to participate in the President's Club. Your President's Club benefits will remain valid as your aggregate deposit balances remains at $50,000 or greater.
To receive these benefits, opt in to the President's Club by visiting any Goldenwest Credit Union, USU Credit Union, or Healthcare Credit Union branch location. Or, call the Member Contact Center at 800-283-4550.