Kids Club Savings Account
It's never too early to teach your children how to save and spend responsibly.
One of the best ways to promote good financial habits at a young age is to open a Kids Club Savings Account at Goldenwest Credit Union and establish a regular savings plan.
By making regular deposits into a Kids Club Savings Account, children can learn how money grows as they earn interest on their funds.
Members ages 0-12 years-old eligible
Minimum to open and maintain is $5
Dividend earnings on balances greater than $25
No monthly service fee
Make deposits, withdrawals or transfers at any time
NCUA insurance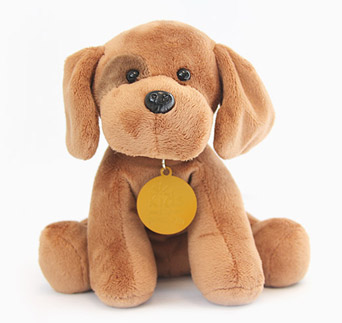 Open A Kids Club Account, Take Home "Dollar"
For a limited time, Goldenwest is giving new Kids Club members an adorable stuffed animal named "Dollar" or a $10 deposit. When you help your child open their Kids Club Savings Account, you can give them "Dollar" as a reminder of their membership with Goldenwest Credit Union.