Estate Planning
Receive peace of mind that your loved ones will be cared for in the future.
Protect Your Family's Future
A trust is a key component in preserving and protecting your estate. By establishing a trust, you are providing legal provisions for the distribution of your estate with minimal taxes and expenses in the event of your death or incapacitation. In your trust, you can define the manner and timing of the distribution of your estate, as well as establish care provisions for your minor children.
An Important Piece of Your Financial Planning
Regardless if your estate is large or small, it is important to have a will or trust in place if you have acquired assets and/or are legally responsible for minor children. Estate planning will ensure your money and property go to the people and causes that are most significant to you.
Special Offer for Members
Members can now take advantage of personalized estate planning at significantly reduced rates. Goldenwest Credit Union has partnered with Jaime Richards, J.D., of Richards & Richards Law Firm to provide simple estate planning from $100 to $750.
Estate Planning Consultation
Request an estate planning consultation with Jaime Richards at 801-621-7443 or jaime@utahlegalcounsel.com.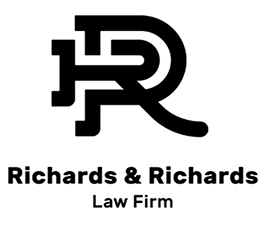 Attorneys participating in the estate planning services are not employees or agents of Goldenwest Credit Union or any of its affiliates. Goldenwest Credit Union does not provide legal or tax services, and is not responsible for the services provided by the attorneys, who provide estate planning services to you at your direction.