Reward Yourself Checking
July 3, 2019
At Goldenwest, we strive to provide our members with quality products and services that provide extraordinary value. It is this commitment that led us to create Reward Yourself Checking...a new account packed with benefits that will help you earn more rewards points on Visa purchases plus save you money on loans and other services.
If your checking account is at another financial institution, consider the many advantages of switching to a Reward Yourself Checking account. Members who actively use their account will receive an additional 0.25% discount on auto, RV, and personal loan rates. And, there are other money-saving options such as cash credits toward home appraisals and discounts on identity theft services.
As a Reward Yourself Checking member, you will earn Extra Awards points at a higher rate on Visa credit and debit card purchases. What are you going to do with all of the additional points? Choose from flights, cruises, hotel stays, "bucket list" experiences, and more with our travel rebate program. If you're looking to exchange points for goods and services, we have dozens of gift card options from major online shopping merchants and brick-and-mortar retailers.
Getting a Reward Yourself Checking account set-up is quick and convenient with our new online account opening available on our website and in our mobile app. Or, stop by any branch location where we can get your account open and instantly issue a Visa debit card in a matter of minutes! For members who want to convert their existing checking account to Reward Yourself Checking, simply call our Member Contact Center at 800-283-4550 for a quick account switch. And you won't need to change your current account number nor debit card number!
Our experts can assist you with a Reward Yourself Checking account, and any other financial product or service you need. We are offering special summer savings on construction loans, mortgages, and auto loans. Our Goldenwest Insurance Services agents provide significant savings on vehicle and homeowner policies. And our licensed Medicare agents are delivering timely information and options to members approaching age 65.
In other credit union news, we are excited to announce Goldenwest will soon build a branch in Eden, located in the beautiful Ogden Valley. Our third branch office in St George is under construction, and will open in the near future.
Thanks for giving us the opportunity to take care of you!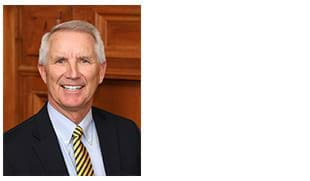 Kerry H. Wahlen
Email: president@gwcu.org
Twitter: @goldenwestcuceo