Better Rewards For Your Business
April 25, 2018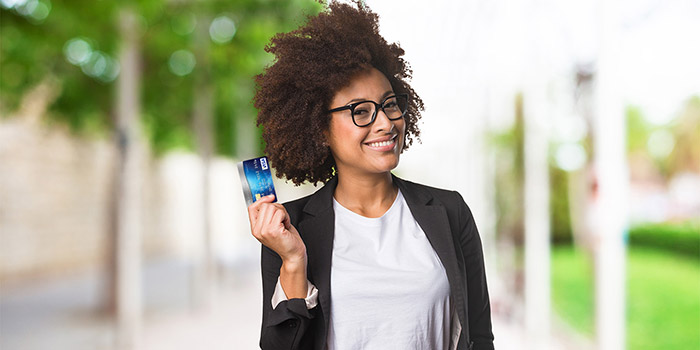 When you own a business, you are responsible for maximizing every dollar spent. One of the best tips I give young entrepreneurs and new business owners is to apply for a Goldenwest Rewards Business Visa credit card. With this credit line, you will earn unlimited Extra Awards points with every business purchase. Whether you travel for work, run digital marketing campaigns, ship products around the world, or make hundreds of other business-related purchases, your Extra Awards points will add-up quickly with this Visa card.
Business members love the flexibility of our Rewards program. The travel rebate option allows you to redeem points for anywhere you want to go. You choose the airline, hotel, cruise line, resort, car rental agency or entertainment venue of your choice…with no blackout dates. Or, use your points to select from gift cards to national restaurant chains and merchants. If you are looking for a cash-back option with your points, we also have you covered.
Bonus points are another reason business members choose the Goldenwest Rewards Business Visa. Right now through June 30, 2018, our cardholders are earning double points on fuel, hotels, rental cars and airline purchases.
Your expense report will appreciate this Business Visa card because there is never an annual fee. Depending on the type of American Express Business Card you get, you will pay an annual fee from $175 to $450. When it comes to rates, Goldenwest is also the best deal in town. Our Business Visa card has a low 11.50% fixed APR. Other business cards will charge you as high as a 20% variable rate!
Any accountant will tell you that separating personal and business purchases is an important part of managing your finances. Our free online banking system easily integrates with most business accounting software programs. Plus, a Business Visa card will build credit for your company which could help you qualify for future business loans and credit lines.
Travel insurance, rental car waivers, and purchase security with extended protection are additional reasons you should always use a Business Visa card for your work-related travel. And, you can conveniently set travel notifications for your account with your Goldenwest mobile app.
A new benefit of our Business Rewards credit card is Visa SavingsEdge with discounts on everyday business purchases with name brand merchants. Plus, you can activate additional offers for even greater savings by enrolling your card in the program.
Would you like to personalize your Business Visa credit cards with your company brand or logo? We can create custom artwork for your Visa cards. Every Goldenwest branch can instant issue Visa cards, so you won't need to wait 7-10 days to get cards in the hands of employees. To help manage cost-controls, we can set spending limits for individuals cards used by your employees. And, as a business owner, you can enable or disable all of the Visa cards tied to your business account 24/7 within the mobile app.
In addition to providing our business members with an excellent Visa Rewards credit card, we offer commercial loans, business checking accounts, and commercial insurance. We can even meet with you about group health insurance plans for your employees. If you haven't visited with one of our business experts lately, I encourage you to do so in the near future.
It was a pleasure to meet with many loyal members and dedicated volunteers at the Annual Meeting on April 10th in Ogden's historic Union Station. I have been attending the Goldenwest Annual Meeting for more than 30 years, and it continues to be one of the events I look forward every spring. The Annual Meeting is just one of the many ways the credit union difference is alive and well at Goldenwest.
Congratulations to Kira Smart and Dave Johnson, who were recently named our employees of the month. Kira works at the Goldenwest Bountiful branch, where she serves members and helps employees as the assistant manager. Dave manages our USU Credit Union office in downtown Logan, where he can help you with mortgages and insurance. We appreciate all Kira and Dave do to make the Credit Union a great place to work and do business.
Thanks supporting Goldenwest Credit Union. Our members and employees are everything to this organization! Please let us know if there are ways we can serve you better. I invite you to follow my Twitter feed at @goldenwestcuceo for Credit Union updates and a few of my favorite quotes.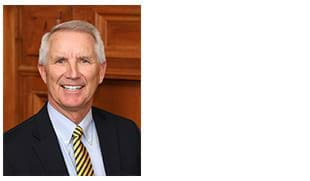 Kerry H. Wahlen
Email: president@gwcu.org
Twitter: @goldenwestcuceo