Business Visa Credit Card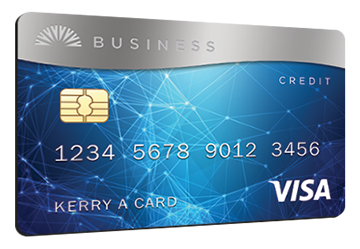 Without Rewards
APR as low as
9.50%
Fixed Rate
With Rewards
APR as low as
11.50%
Fixed Rate
If you're running a business, a universally accepted credit card can be your company's life line for handling daily expenses.
It doesn't get any better than a Business Visa credit card with a low-fixed rate, no annual fee, and no balance transfer fees. Plus, you'll get the high limit you need to manage the cash flow needs of a thriving business.
Goldenwest Business VISA Credit Cards include:
No annual fee
Excellent rates
Credit-line options to meet your needs
Available with Apple Pay, Google Pay and Samsung Pay
Worldwide acceptance at retailers and ATMs
You'll see the savings immediately with a Goldenwest Business Visa Card featuring no annual fees and worldwide acceptance.
Contact our Business Visa Card Specialist, Gonzalo Gonzalez, at 801-786-8495 for more information.
Features available with this card:
Speak with a Goldenwest Business Visa Card Expert
Have a Goldenwest Business Visa Card Expert contact you:
Thank you! We have received your information. Someone will contact you soon.
Or for more information call:

Gonzalo Gonzalez
Business Visa Card Expert