New Leadership Team in Goldenwest Mortgage Department
OGDEN, UT: February 11, 2019 – Goldenwest Credit Union has become one of the top-producing mortgage lenders in Utah. In 2018, their in-house mortgage origination team consisting of more than 50 originators, processors, underwriters, and support staff provided Credit Union members with $265 million in mortgages for home loans across the state from Logan to St George.
After nearly two decades as Vice President of Mortgages, Shauna Muirbrook retired in 2018. With her departure, Goldenwest announced a new organizational structure with experienced mortgage team members who are leading the organization in mortgage production, operations, and member support.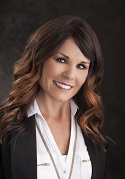 Tonya Froerer, Vice President Mortgage Services - Tonya Froerer is consistently ranked among the top mortgage producers at Goldenwest Credit Union. Over the course of her 19-year career, Froerer has earned a reputation for a strong work ethic and exceptional member service. As the Vice President of Mortgage Services, she is responsible for mortgage production and growth on an individual level as well as across the entire organization consisting of more than 30 originators. Froerer specializes in working with builders, realtors and homebuyers with needs for construction loans, lot loans, VA, FHA, conventional, No MI products, and reverse mortgages. She studied at Weber State University, and is a master graduate of Rapport Leadership Training. Froerer's office is located at Goldenwest's Corporate Building in South Ogden.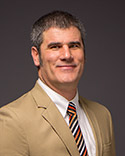 Paul Baker, Vice President Mortgage Operations - Paul Baker began his career with Goldenwest Credit Union over 20 years ago as a loan clerk. He quickly moved ups the ranks to Mortgage Operations Manager and Assistant Vice President of Mortgage Services before being named Vice President of Mortgage Operations. For more than a decade, Baker has taken the lead on the Mortgage Department's most important operational projects – including the integration and launch of the Credit Union's new mortgage lending platform, Encompass. His responsibilities include ensuring the timely, accurate, compliant, and cost-effective operations of all mortgage lending. Baker earned a Bachelor of Science Degree in Business Administration from Weber State University.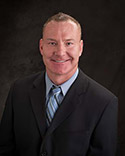 Chad Hyatt, Vice President Mortgage Product Development - Chad Hyatt joined Goldenwest Credit Union in 1997 as a consumer loan officer and soon thereafter began his career as a mortgage originator. His expertise in mortgage lending, construction loans, lot loans, and loss mitigation have propelled him to consistently be named among the Credit Union's top producers. In his new role, Hyatt will be responsible for research and development of new mortgage products. He will continue to supervise branch operations and business development for the Credit Union's Layton, Clearfield, and Clinton branches. His main office is located at the Layton branch on Hillfield Road. Hyatt has studied at Utah State and Weber State Universities.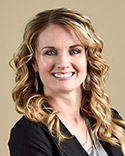 Geni Townsend, Assistant Vice President Mortgage Services - Geni Townsend brings 22 years of mortgage lending experience to her new role at the Credit Union. A Goldenwest employee since 2010, Townsend's lending strengths include construction loans, lot loans, VA mortgages, FHA mortgages, conventional mortgages, and first-time homebuyer programs. Townsend's responsibilities include collaborating with the Vice President of Mortgage Services and Vice President of Mortgage Product Development to create the best digital experience possible for members, as well as train up-and-coming originators and processors at the Credit Union.
Published February 14, 2019