Employee Advancements In Security, Collections
OGDEN, UT: March 6, 2019 – Goldenwest Credit Union recently announced promotions within their Collections and Security Department.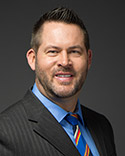 John Roylance, Assistant Vice President. John Roylance has worked as the Credit Union's Collection Manager since 2011 and was recently promoted to the position of Assistant Vice President. In addition to his new assignments of managing the operations for Goldenwest's Security and Business Continuity Plans, Roylance will continue to oversee the Collections Department. His primary responsibilities include protecting the Credit Union's assets and financial interests. Roylance is a graduate of Weber State University with a Bachelor of Science degree in Business.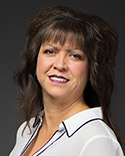 Jennifer Montoya, Manager. Jennifer Montoya brings more than 24 years of experience at Goldenwest Credit Union in branch service and the Collections Department to her new role as Manager. She is responsible for a team of collectors who work with members to identify effective solutions on past due accounts that benefit both the borrower and the Credit Union. In addition, Montoya assists in the Credit Union's activities for accounts under legal review and security issues.
Published March 6, 2019