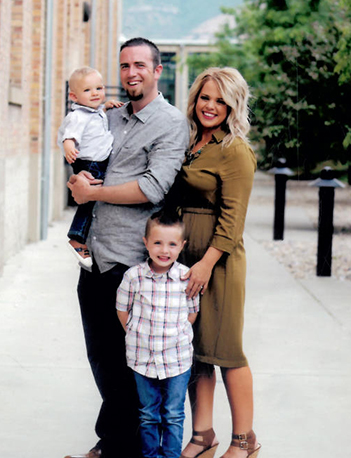 My name is Dustin Hodges
Dustin Hodges has served the credit union in many capacities over the last ten years, and currently works as the branch manager of our Farr West office, where he is also a mortgage originator and one of the credit union's top insurance agents. He has been married to his wife, Amber, for seven years, and together they have three handsome boys. He grew up in the surrounding areas of Ogden, where he attended T.H. Bell Junior High and Fremont High School. He enjoys watching and playing sports--especially golf and basketball, hunting, Dr. Pepper, his weekly date night with his wife, Longhorn Steakhouse, and being with his family and friends. His favorite parts of his job are working with the fantastic members and also doing insurance.
Request a free insurance quote from Dustin:
Please note the information you provide will only be used to contact you. It will not be shared with any third parties or used for any other purpose.
Thank you! We have received your information. Dustin will contact you soon.