Save $10,000 Over 10 Years
September 20, 2017
If I told you that Goldenwest can save you $10,000 over the next 10 years, would you be interested?
A few years ago, Goldenwest launched an initiative to provide affordable personal insurance options to members. We researched the local market, and determined two things we wanted to do differently: 1) offer true insurance savings with deeper discounts available through multiple providers; and, 2) add licensed Goldenwest insurance agents to every Credit Union branch for personalized, local service.
I'm pleased to report our mission is successfully on course. Goldenwest Insurance Services has brokered optimum pricing for members with a variety of A.M. Best A-rated carriers. Since introducing Goldenwest Insurance Services, our members have reduced premium payments collectively by more than $1.5 million. When Julie and I moved our policies to Goldenwest Insurance Services, we personally decreased our annual premiums by $1400.
We have 56 licensed Goldenwest agents and processors conveniently located in 27 offices from Logan to St George. You'll recognize these agents as the same employees who have assisted you with your mortgages, loans and investments. What could be more convenient than obtaining insurance on your new home, auto or RV at the same time you are securing a loan?
The establishment of Goldenwest Insurance Services is among the most innovative money-saving initiatives created in our Credit Union's history. When you choose coverage from Goldenwest Insurance Services, not only can you reduce your own premium payments, but you will also help the thousands of other members in our not-for-profit financial cooperative save money.
Our employee of the month, Michelle Eay, is one of our amazing insurance processors. Michelle is located in our downtown Logan USU Credit Union office. Michelle does a fantastic job of assisting our members obtain the correct coverage for their assets, as well as filing claims. Thanks, Michelle, for all you do to take care of our members!
To learn more about how Goldenwest Insurance Services can save you money, don't hesitate to reach out to me or any of our dozens of Insurance Experts. We look forward to hearing from you.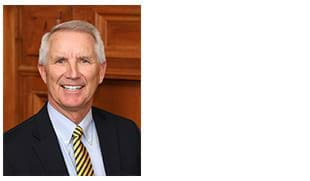 Kerry H. Wahlen
Email: president@gwcu.org
Twitter: @goldenwestcuceo