Medicare Insurance Plans for Members
October 30, 2018
Many long-time members have asked us how they can best plan for retirement. It's gratifying to know our members continue to turn to Goldenwest as trusted source for personal financial advice. Common concerns I'm hearing from members approaching their 60s are about the affordability and adequacy of healthcare.
I'm pleased to announce that Goldenwest Insurance Services will expand our product line to include Medicare supplemental insurance. Beginning December 1st, licensed Medicare Agents will meet with members over the age of 60 to inform them about our Medicare supplemental insurance options. Medicare Agents will meet individually with members in our branches to help them understand the ins-and-outs of Medicare, and carefully explain the insurance supplement options available from our top-rated carriers: United Healthcare; SelectHealth; and, Regence. We will assist each qualifying member with the enrollment process in the Medicare supplement plan most suitable for their individual situation.
Your initial enrollment period for Medicare begins three months before your 65th birthday, the month of your birthday, and continues for three months following your birthday month. In other words, there is a seven-month time span that you have to enroll in Medicare. We recommend to our members that they begin the enrollment process as early as possible within the seven-month window to avoid delays in coverage.
If you're over the age of 60, I encourage you to set an appointment with our Medicare Agents to begin exploring the insurance options available to you in preparation for your 65th birthday. If you're over the age of 65 and have already enrolled in Medicare, our Agents are available to do a financial check-up and determine if you have adequate insurance coverage for your health needs.
By itself, Medicare will cover only a portion of your medical costs. If you have a medical emergency or health crisis, you could be left with a substantial bill. With supplemental insurance, you will have additional coverage to pay for eligible out-of-pocket costs that are not covered by Medicare.
Seven years ago, our Credit Union created Goldenwest Insurance Services as a trusted financial resource for our members. In a short span of time, we have established a reputation in Utah for offering optimum insurance savings with multiple A.M. Best A-rated carriers. Adding Medicare supplemental insurance with United Healthcare, SelectHealth, and Regence is just one of the many ways Goldenwest is staying true to the mission of 'People Helping People'.
Our Medicare Agents are currently setting their calendars for appointments with individual members in December 2018 and January 2019. To set-up a time to meet with a Medicare Advisor, call Nate Murdock at 801-302-4020.
Nothing gives me more satisfaction than continually earning the trust of our members. I will share more information with you about Medicare supplements, and other new insurance offerings, in the near future. As always, I welcome your comments on my blog posts and invite you to follow me on Twitter @GoldenwestCUCEO.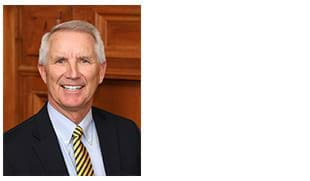 Kerry H. Wahlen
Email: president@gwcu.org
Twitter: @goldenwestcuceo