Best of Goldenwest for 2018
February 5, 2019
Another successful year is in the books for our not-for-profit financial cooperative. More than ever, our Credit Union is providing tremendous value to members through our growing branch network and enhanced product offerings. Goldenwest has invested significant resources in technology, providing you with convenient and secure online and mobile access to your accounts. We continue to be a rate leader in our loan, deposit, and insurance products, providing members with pathways to secure financial futures. Credit for Goldenwest's success goes to our financial strength, supported by profound member loyalty and a dedicated Board of Directors.
I'm pleased to share with you highlights from 2018:
Financial Report
Total assets grew by $129,640,715 to $1,552,152,275 with return on assets at 1.39% or $20,709,344 in net income. Our capital ratio posted at 14.3%. The Credit Union's loan portfolio grew by $169,670,582, netting an overall 16.24% increase over the previous year. Our net membership grew by 7.55%, with a total of 137,495 members in our Credit Union family. In addition, our delinquency remained low at 0.26% and net charge-offs were 0.22%.
Branch Expansion
Last year we opened two branches in Davis County, with new offices in the cities of Farmington and North Salt Lake. In addition, we upgraded the location of our Sandy branch. Recently, we announced plans to open a new office in St George in the heart of the city on St George Boulevard. When the new office opens in July 2019, we will have three full-service branches in Washington County.
Higher Return to Member
The Board of Directors declared the largest year-end Bonus Dividend in the history of the Credit Union. Members collectively earned more than $1.975 million in December 2018. Over the past 15 years, Goldenwest has returned more than $13 million to members through the Bonus Dividend program. In addition, Goldenwest introduced several Certificate specials throughout the year, and made significant modifications to our President's Club – all in an effort to provide our members with more opportunities to gain a higher return on their hard-earned money.
New Product Offerings
If you are a frequent credit card user, take a closer look at our new Visa Signature card with unlimited 1.5% cash back on all purchases. The Visa Signature card is loaded high-value travel benefits, all with no annual fee. In response to requests from many of our Baby Boomer members, we now offer Medicare through Goldenwest Insurance Services. If you're approaching your 65th birthday, I invite you to meet with one of our licensed Medicare agents for an in-depth review of insurance plans and options.
2019 Outlook
2019 is off to a strong start for Goldenwest Credit Union with Utah's robust economy. Research and development is well-underway for new consumer and business checking products. Online insurance quoting will be available in a few short weeks, and online account openings will be offered beginning in the spring. Look for announcements regarding new branch locations in the near future. We are ready for another exciting year at Goldenwest!
As always, I welcome your comments on my blog posts and invite you to follow me on Twitter.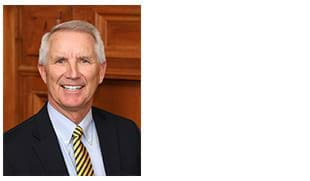 Kerry H. Wahlen
Email: president@gwcu.org
Twitter: @goldenwestcuceo